Bryan conducting information days in local farming villages around Kai Feng China.
During our period in China I thought it important to make contact with local farmers and promote the benefits of soil analysis as part of their farming operation
THE FOLLOWING PHOTOS SHOW SOME OF THE VARIOUS FARMER GROUPS I DID PRESENTATONS TO
Discussing pomegranate problems Power point presentation in a village
Power point presentations in villages
Photo 1 Inspecting a garlic and soya bean crop. Photo 2
These photos also show the closeness of properties making it an easier exercise to conduct comparative trials. In photo 1 there are 4 properties. Photo 2 shows 3 properties.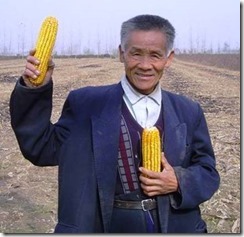 Mr Li Hua, farming near Kaifeng China showing significant increase in his corn yield with superior cobs. He used both a fertiliser and foliar nutrient program formulated from his soil analysis
Radial cracking – Boron deficiency Zinc deficiency Foliar Zinc applied see
the difference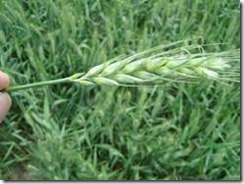 Copper deficiency a serious problem in parts of China